&nbspby Die Wolke art group
A contemporary dance performance with live music and video mapping, based on the play by William Shakespeare
A castaway king is about to be trapped in a maze, where the creatures of its creator live: Ariel, a sprite, and Caliban, a monster. As 10 moments inspired from Shakespeare's tale of conspiracy and lust for power, the adaptation focuses on the powers of creation, transformation, and illusion. The performers interpret multiple parts and, accompanied by live music and visuals, introduce us to the polar opposites of creative forces in a journey towards forgiveness.
True to its Shakespearian origins, the contemporary dance performance is neither tragedy nor comedy: unserious, imbued with the spirit of anarchy of its characters, fast-paced. Set up at Vitruvian Thing, a uniquely qualified venue with very limited seating, the Tempest promises a unique up-close experience.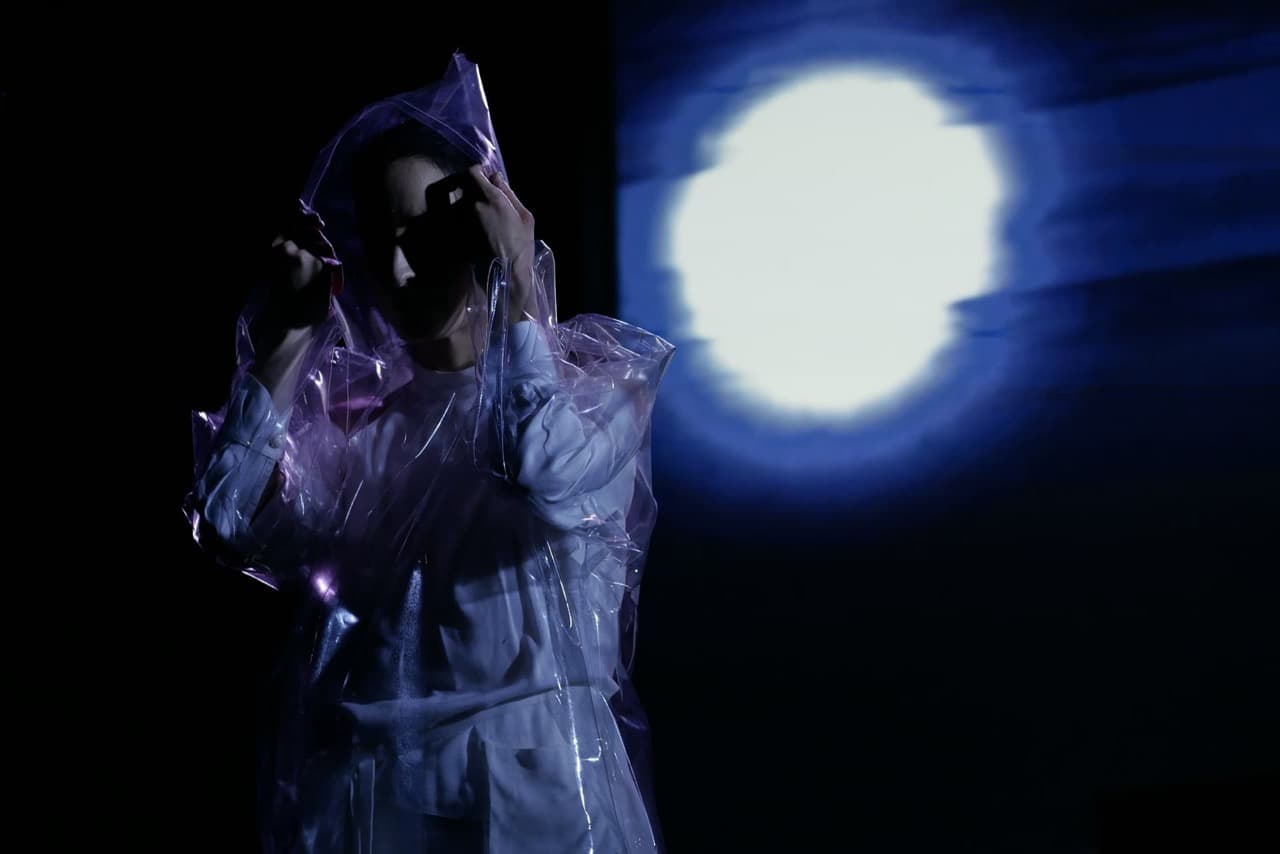 Choreography:
Drosia Triantaki

Additional choreography:
Enora Gemin, Ioanna Palamidous

Music:
Dani Joss, Dimitris Dalezis

Visuals, mapping:
Aliki Iosafat

Electronics:
Ioannis Perisoratis

Costumes:
Elena Spentamidou - Fractal Apparel

Makeup:
Lilian Raftoudi

Photography:
Ilias Georgiadis

Special Thanks:
Maria Louvari

Duration: 70 minutes

The performance "The Tempest" is financially supported by the Ministry of Culture and Sports.